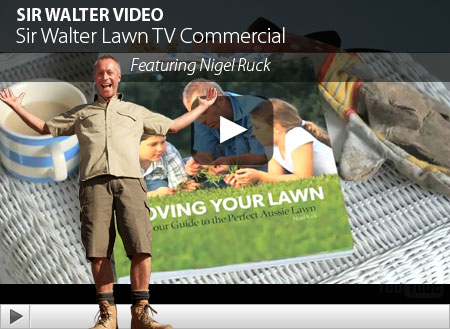 Sir Walter TV Commercial – Big Landscaping Feature
If you're after a big landscaping feature, there's several options available to you.
But the biggest improvement you can make to your home is to stick a buffalo in your yard!
Not just any buffalo, Australia's biggest buffalo – Sir Walter.
Install a new Sir Walter lawn, like 300,000 other Aussie's have and we'll throw in Australia's definitive guide to lawn care FREE!
Sir Walter, Australia's number one buffalo lawn!