Loving your lawn, your guide to the perfect Aussie Lawn is a unique lawn care guide written by Nigel Ruck. This 126 page lawn care guide is packed full of interesting and useful articles and DIY guides to help you achieve the perfect lawn.
 "Introducing the first truly Australian lawn guide designed specifically for our unique climate."
A unique lawn care guide written by Nigel Ruck, this book focuses on Australian Lawns of all varieties. Packed full of lawn care articles, tips and advice, this book is a must for all lawn lovers.
In recent times there has been a lot of technical research done on grass varieties in Australia. Over my years as a turf farmer, however, I've discovered that the best and most reliable research is always that which is carried out by Aussie mums and dads in their yards growing a lawn that works in their area. A lawn that suits both their family and their lifestyle.

This book is not meant to be a technical document but a helpful guide to establishing and maintaining a good looking functional lawn.'Loving your Lawn, the guide to the perfect Aussie Lawn' can be shared with neighbours and friends to help maintain the great resource that we all take for granted- the great Aussie back yard. Happy mowing!

The best & most reliable lawn research is that which is carried out by Aussie mums & dads

Brent Redman, Turf Farmer, Buchanan Turf, NSW
Find out more about the book at lovingyourlawn.com.au or watch this video from Nigel Ruck…
About the Book
Created with the collective knowledge of 66 of the leading Australian Turf Growers, Loving your Lawn enables people throughout Australia to select, lay and maintain a lawn to suit their unique situation.
Published by Green Propeller, this comprehensive lawn guide has been a collaborative work. It's the first book of its kind – aimed directly at all Australian lawns and Australian lawn lovers. Loving your Lawn combines the practical and localised knowledge of turf farmers across Australia with Nigel Ruck's hands-on knowledge and practical skills in both lawn and landscaping in general. Green Propeller's creative, editorial and marketing team have crafted this knowledge into a unique fusion of how-to guides, general information and outstanding photography — a book worthy of any coffee table, or lawn enthusiasts book shelf.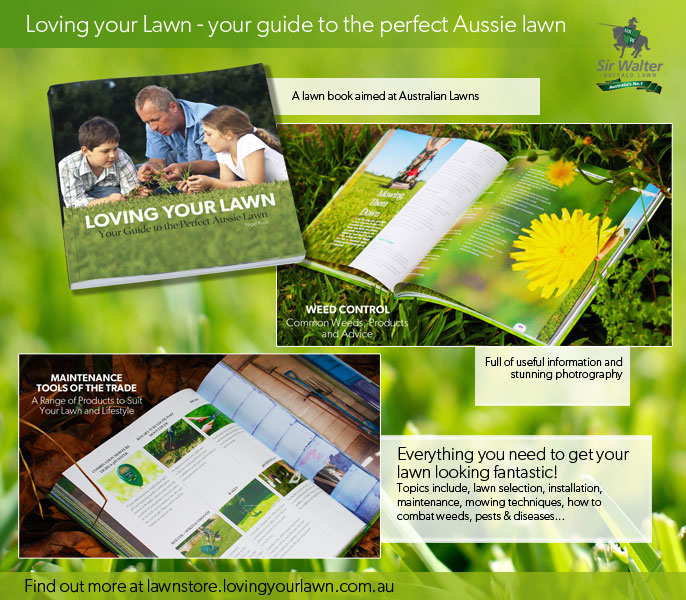 Find out more about the book at lovingyourlawn.com.au
You may also like: