Sometimes you will need to excavate and remove some soil, often as part of the overall landscape process. For small areas this can be done by hand with shovels, barrows and plenty of sweat; but always remember a cold beer tastes better after a hard days graft.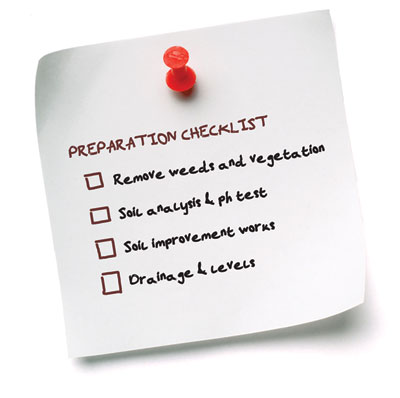 For more serious quantities, you can't beat a machine with a good operator. Always check for any pipes and services before doing any excavation. Also, if practical, stock pile any decent top soil for later use. This will save money through tip fees or bins, and buying in soil later on.
Make full use of a machine whilst it's on site for any other tasks.
SPECIALISED SOIL ADDITIVES & CONDITIONERS
There are specialised materials and products that will help get, and keep, your soil and lawn in optimum condition; some of these need to be used during the preparation stages.
Wetting agents –  These attract water to the soil and lawn to help it penetrate rather than run off.
Water storage crystals – Absorb and store water available to roots.
Fertilizer – Provides essential nutrients and trace elements for your lawn.
Sir Launcher – A starter fertilizer with a balanced combination of nutrients, elements and moisture magnets. Perfect for lawn establishment.
Lime – Helps raise pH and neutralise acidic soil.
Gypsum – Calcium sulphate, helps break down clay soils.